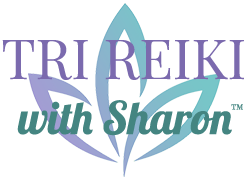 Tri-Reiki with Sharon™ Privacy Policy
Who we are
Our website address is: https://tri-reiki.com.
At Tri-Reiki with Sharon™ we are committed to protecting your privacy as an online visitor to our website. We use the information we collect about you to maximize the services that we provide to you. We respect the privacy and confidentiality of the information provided by you. Please read our privacy policy below carefully. You may change your details at any time by advising us in writing via email. All information we receive from our customers is protected by our secure server. All customer information is encrypted before it is sent to us. Furthermore, all customer data collected is secured against unauthorized use or access. Credit card information is not stored by us on our servers.
We receive and store information you enter on our website or give us in any other way from time to time. You may provide basic contact information such as your name, phone number, address, and email address to enable us to send information or process your product order and we may also collect additional information at other times, including but not limited to, when you provide feedback, change your content or email preferences, respond to a survey, or communicate with our customer support.
We may use personal information collected from you for the purpose of providing you with direct marketing material, updates regarding our website and information in the form of a newsletter. This will only apply if you have registered or subscribed to such publications by registering your details with us. However if you wish to cease receiving any such information you may let us know either by email or unsubscribing at any time.
We respect the privacy of our online visitors. We may collect information on or through this website that can personally identify you. For example, we collect personally identifiable information which you volunteer to us to respond to visitor questions and comments about us and our products and services, and to mail e-newsletters ("Personal Data").
Cookies and Pixels
A cookie is a small file placed in your web browser that collects information about your web browsing behaviour. Use of cookies allows a website to tailor its configuration to your needs and preferences. Cookies do not access information stored on your computer or any personal information (e.g. name, address, email address or telephone number). Most web browsers automatically accept cookies but you can choose to reject cookies by changing your browser settings. This may, however, prevent you from taking full advantage of our website. Our website uses cookies to analyse website traffic and help us provide a better website visitor experience. In addition, cookies and pixels may be used to serve relevant ads to website visitors through third party services such as Google Adwords and Facebook Adverts. These ads may appear on this website or other websites you visit.Links
Links
This website may contain links to other websites. These links are meant for your convenience only. Links to third party websites do not constitute sponsorship or endorsement or approval of these websites. Please be aware that we are not responsible for the privacy practices of such other websites. We encourage our users to be aware, when they leave our website, to read the privacy statements of each and every website that collects personally identifiable information. This privacy policy applies solely to information collected by this website.
Changes in Privacy Policy
As we plan to ensure our privacy policy remains current, this policy is subject to change. We may modify this policy at any time, in our sole discretion and all modifications will be effective immediately upon our posting of the modifications on this website. Please return periodically to review our privacy policy.
Last updated September 2, 2020