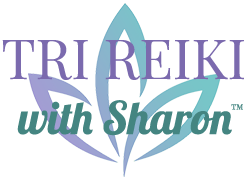 Reiki Healing Sessions and Other Services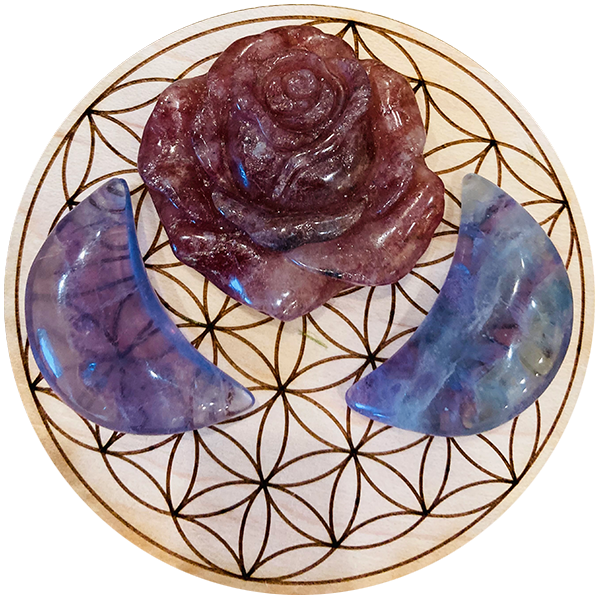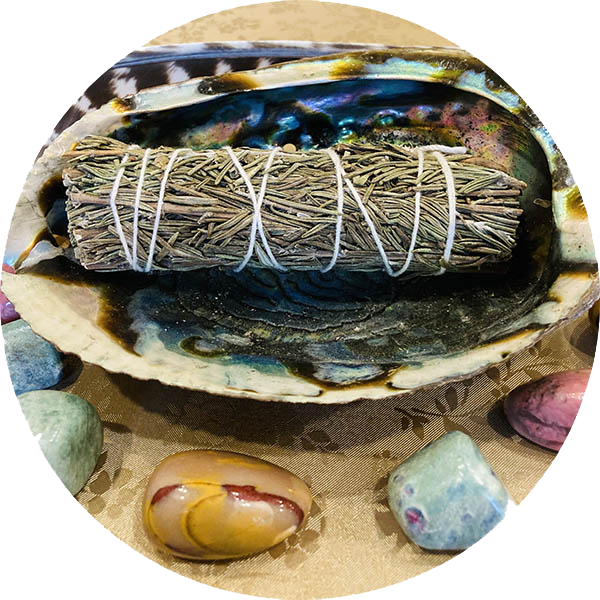 Reiki Healing with Crystals
The presence of crystals add beauty and energy wherever they are placed. You cannot help but feel their "Good Vibes" whether you wear, hold, or just look at them. For that reason, I bring crystals into every session. All of my treatments are meant to uplift, empower, and heal you. I place crystals strategically in the room for optimal healing and benefits. If you wish, I can place some on or near your body to further enhance Reiki energy.
I am sure you are familiar with some of the crystals that I use such as rose quartz and amethyst. Rose Quartz is known to bring love, emotional healing and stress relief. Another popular crystal is purple amethyst. Amethyst is thought to enhance memory, decision making, and improve motivation. It is a very powerful crystal as it is also believed to help with grief and guard against lower energies. Crystals are from our magnificent Mother Earth. I think of them as her gift of Jewelry to us. A Pretty face only made brighter by her powerful energies within.
I also offer full Crystal Healing Sessions with or without Reiki. I can customize a Crystal Layout specific for any area in your life along with a crystal grid. I would love to share my knowledge of crystals with you and how they can bring more peace, love, and joy into your life. Contact me and I will answer all of your questions. I would love to introduce you to the Crystal Kingdom.
Reiki with Essential Oils
Clients love when I diffuse therapeutic grade lavender essential oil during a treatment. The aroma transmits signals to the brain through smell receptors that affect mood. Lavender contains properties that encourage the mind to relax and reach a state of calm. Essential oils are extracted from the life giving part of a flower or plant and date back to ancient times to when they were used as medicine. They are not chemically produced fragrances but instead powerful healers in their own right. If you prefer, you can apply the lavender oil topically to your temples and crown chakra.
Our bodies are made up of seven energy centers called chakras that run throughout our body. With Reiki, I unblock and release stagnant energy in these energy centers. There is an essential oil that corresponds with each chakra. Lavender, corresponds with both the heart chakra and the crown chakra and is the one most requested by clients. Frankincense is another popular essential oil that I use as it corresponds with the brow chakra (third eye) and increases the ability to reach a meditative state of mind. If you are interested in learning about or purchasing any of the seven essential oils reach out to me. I would love to introduce you to these healing oils from our glorious plant kingdom. I only use and promote Young Living Essential Oils as I find they meet my high standards of purity.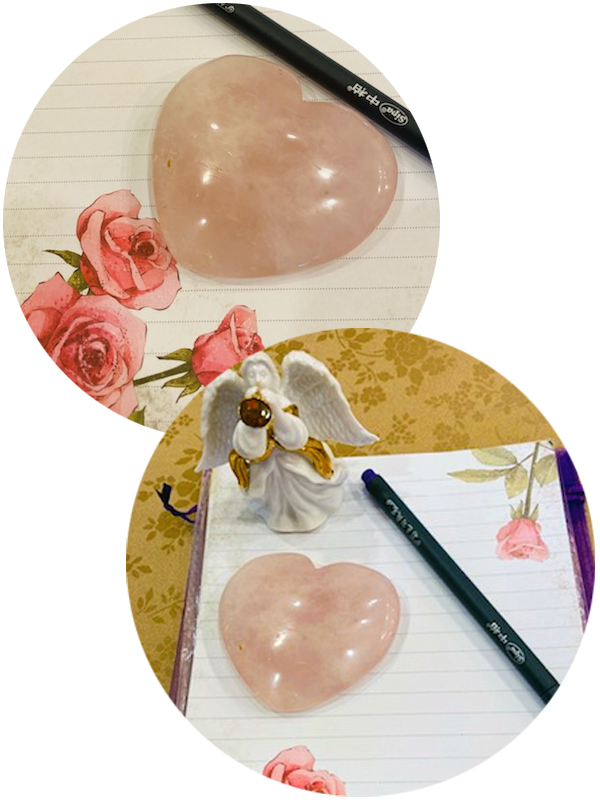 Intuitive/Mediumship Reading
Our loved ones in Spirit are sending us signs and messages all of the time to let us know that they are close by and in God's loving care. Up until now, you may have experienced this with a familiar song on the radio, a coin, a rainbow, or a cardinal to name a few. If you are ready to build on this new relationship I can help. I can open up communication with your guides, angels, and loved ones in Spirit by tuning into the Clairs. I can see, hear, smell, know, and feel Spirit presence in this way. Clairvoyance is one that most people are familiar with but clairaudience, clairalience, clairsentience, and claircognizance are very powerful Clairs as well. Each Spirit comes through in the way that is easiest for them. They want to share their love, peace, joy, and guidance with you. I would be honored to assist you in this part of your life journey and discovery.
Reiki Healing with Angel Cards
​An Angel Card Reading and Reiki Session is an enlightening union of two healing modalities that can be combined in one session. An Angel Card Reading can bring forth your strengths and talents as they apply to current situations in your life regarding family, relationships, career, and finances. They can also show you areas in your life that might be blocking you from achieving the best outcome in a positive and loving way. Remember, your Angels have been assigned to you from God and only want the best for you!! Our Angels operate under Free Will which means they need our permission before they can help us. They love you unconditionally as does God. So go ahead and begin asking today for their loving support!!
In your Reiki Session that follows, I will let Reiki guide me to where your stagnant energy is stored. Reiki will then unblock the toxic energy and release it from your body. For example, If your cards reveal that you are not communicating your feelings to others, that would mean that you are experiencing an energy block in your Throat Chakra. I would then spend more time on this area during the session. Reiki will restore harmony and balance in your heart, mind, body, and soul.
For your relaxation and another layer of healing energy I diffuse therapeutic grade essential oils and provide soothing music during your session. My wish is for you to experience self love, self healing, and self discovery that will continue beyond our time together.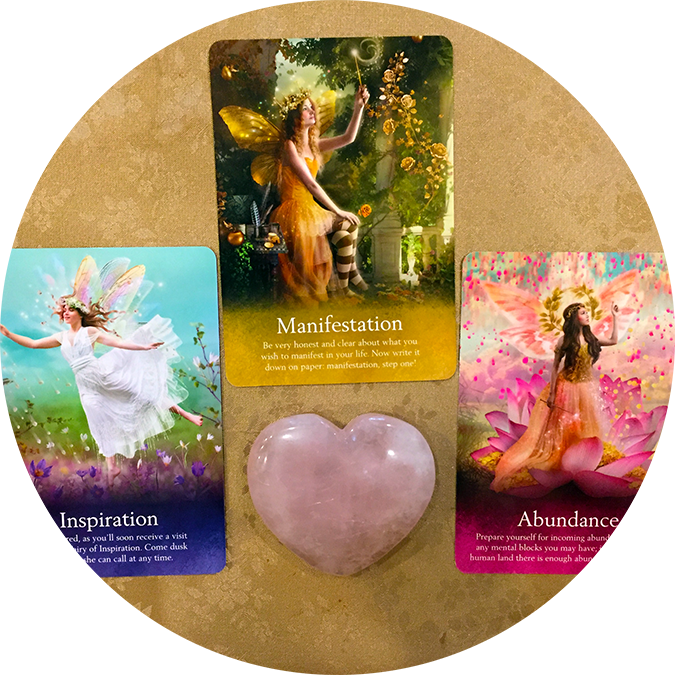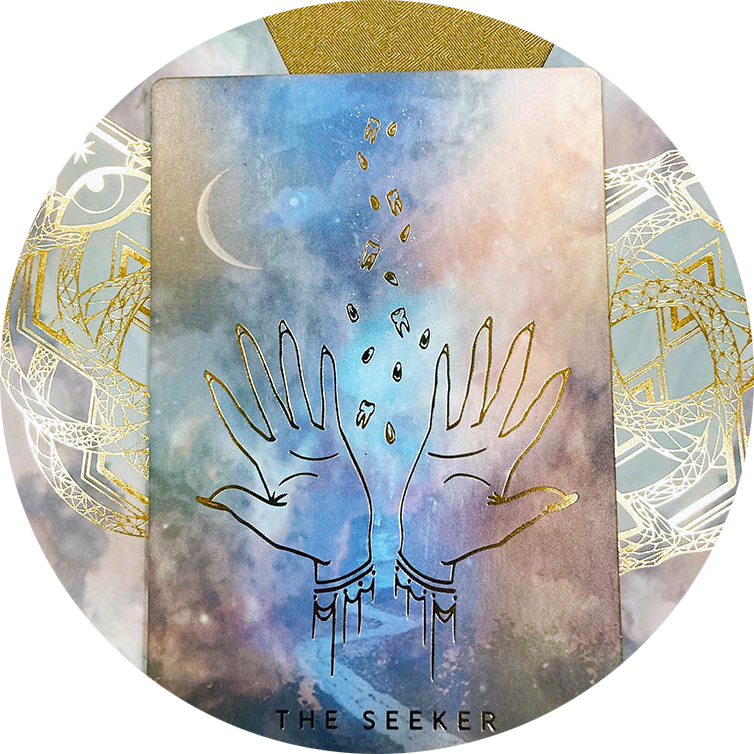 Pricing for Services
All of my sessions are designed to create a space for healing to occur and best meet your individual needs. In-person and virtual sessions are available.
Every session is elevated with sound, aromatherapy, and crystals specifically chosen for you after a conversation and a scan of your auric field. Whether your choice of healing is through Reiki or a Reading, I can assure you that you will receive what you need at that time.
Exchange:
Reiki Healing
30 Minutes/ $45 (Distant only)
60 Minutes / $90
Reiki Healing with Angel Card Reading
60 Minutes / $90
Angel Card/Intuitive Reading
60 Minutes /$90
Crystal Healing and Chakra Balancing
60 Minutes /$90
Crystal Healing/Chakra Balancing with Angel Card Reading
60 Minutes /$90
3 Session Pkg.
Any combination /$240
This is your opportunity to experience multiple healing modalities for a limited time at an amazing discount. Beautiful Gift Certificates are also available for birthdays, holidays, and all other occasions. Give the gift of healing and love. You will also receive a crystal and one angel card draw as my thank you.
If you have any questions about my services or pricing please contact me. I would love to get you started on the path of Reiki wellness for your mind, body, and soul.
Schedule Your Appointment
Monday–Friday: 11am–7pm
Saturday: 11am–3pm

Cancellation Policy
In order to better serve all clients it would be appreciated that you keep to your scheduled appointment time. If you need to cancel or reschedule 24-hour notice is required. A cancellation fee of the cost of the service will be charged with less than 24-hour notice.
Gift Certificates Available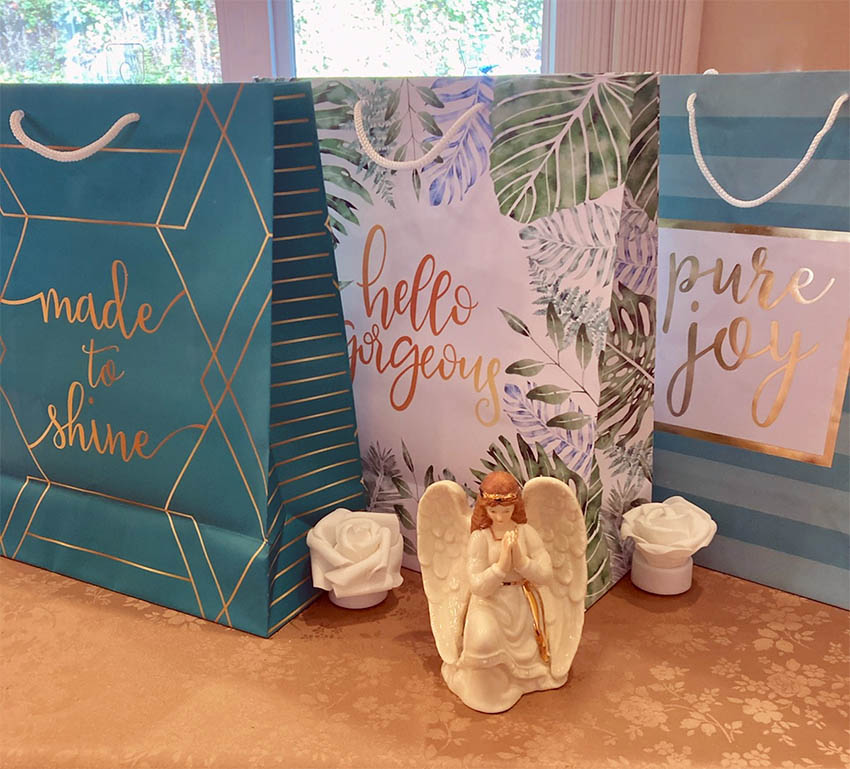 A Few of My Favorite Angel Card Decks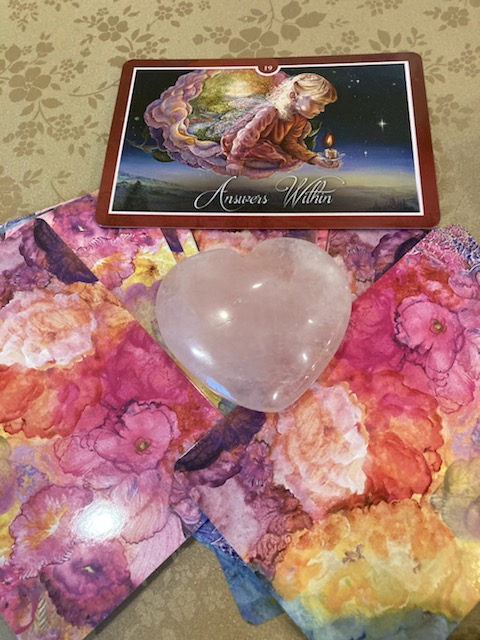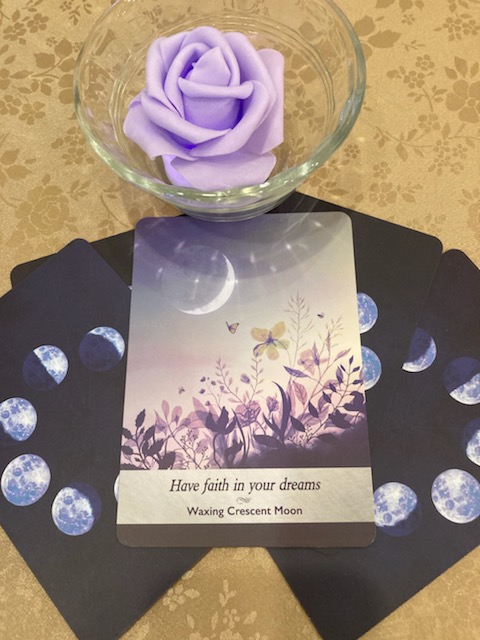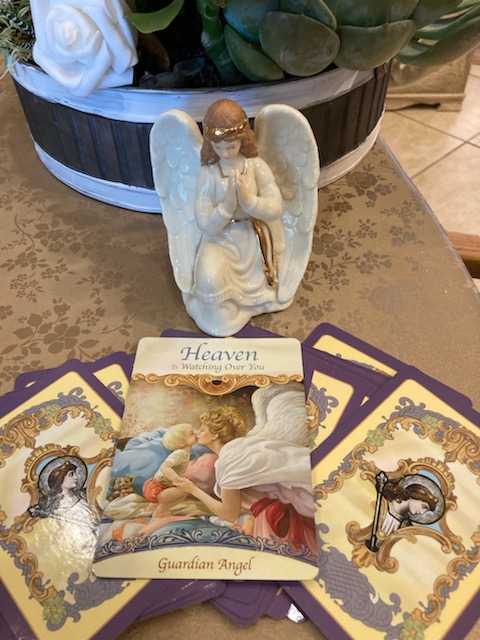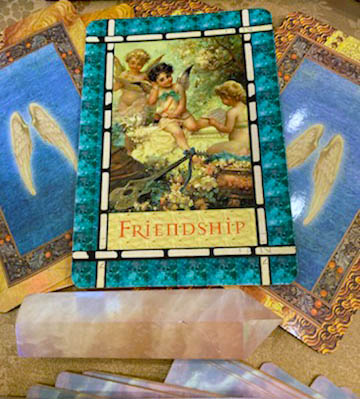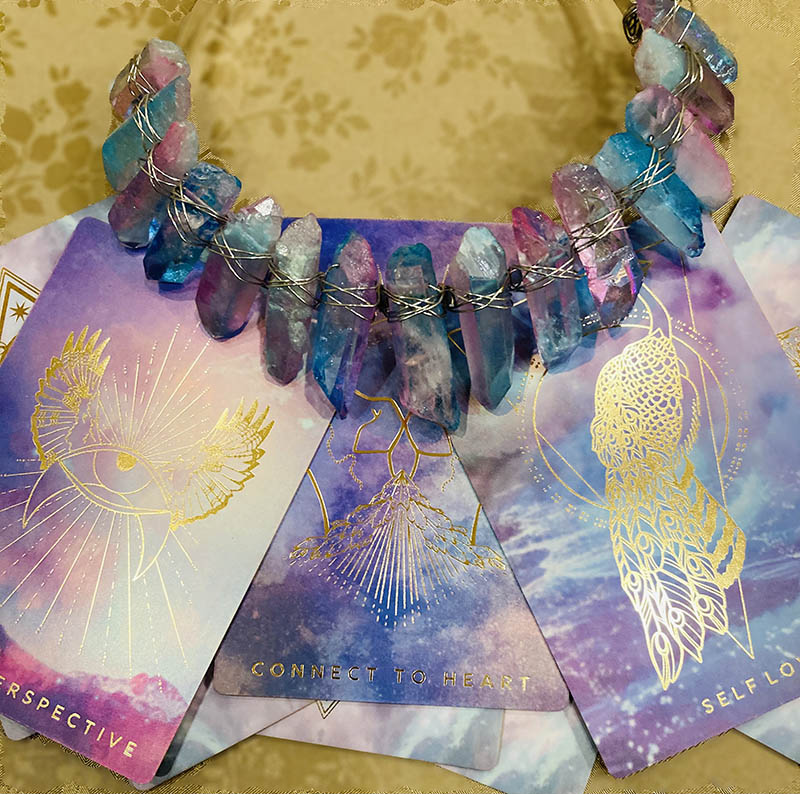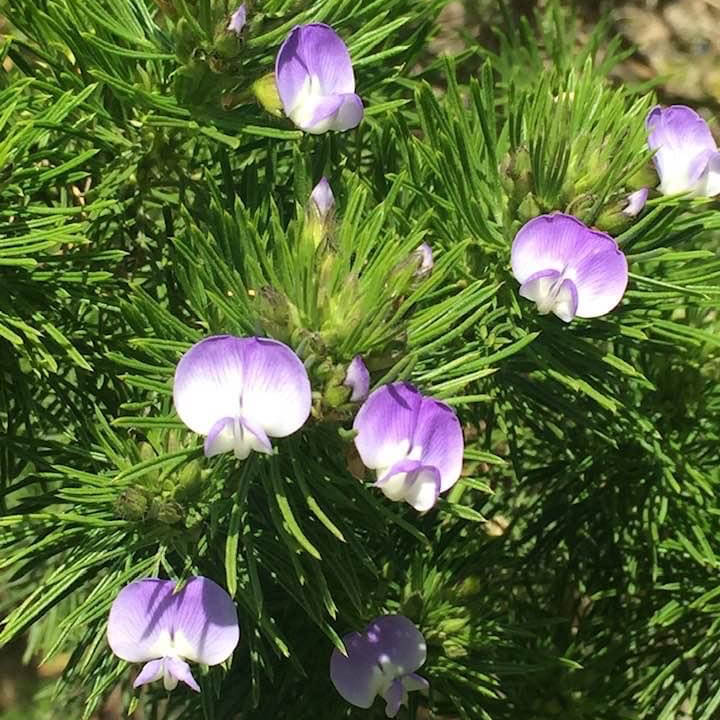 Photo by my friend Antoinette, who passed away in July.
Disclaimer
This disclaimer applies to all information on this site, and to all services, products and workshops offered.
Reiki is not a substitute or replacement for medical or mental health care. If you have medical conditions currently being treated by or which should be treated by a qualified doctor or practitioner, it is very important that you continue (or seek out) that care. A Reiki practitioner cannot give medical advice.
In addition, all Intuitive Guidance included as part of any Reiki services, all Angel Cards and Intuitive Readings are offered in good faith and are to be used at the client's sole discretion and risk and are not meant to be construed as "predicting the future" or "fortune telling," or to take the place of psychotherapy or psychiatric care.