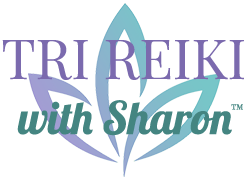 Testimonials for Tri-Reiki
Sharon is a positive ray of light in my life. I have done reiki with Sharon a few times at this point. I always feel lighter when she leaves. In the weeks after our sessions, I have found that I have cleared blockages I have had for long periods of time; meaning things that were difficult for me to accomplish became easier for me to approach and tackle. She has been more than generous in her sessions, not only providing energy healing but guidance, as well. I am thankful for Sharon and our work together.
— Stefanie D.
Wow! Sharon you have really been there for me with all of your angelic guidance, Mediumship & Reiki. Sharon has connected with my angels, guides, family and even a friend's higher self before she passed! Sharon has also channeled automatic writings from my ancestors which was so insightful! She has helped me with so many different psychical as well as emotional issues, it's nothing shy of magical! I highly recommend getting an appointment with Sharon before the secret's out and you won't be able to get one!
— Mindy F.
Sharon is such a great, warm and loving presence. Sharon easily and confidently connected to spirit. Her messages of love and healing were thoughtful, loving and encouraging. Her messages were definitely divinely guided. Sharon has been by far one of the best readers I have ever had. Sharon not only gave me an accurate card reading but her gift of clairaudience is unmatched. Sharon's passion for healing is evident in the beautiful messages that she delivers from spirit. She is a beautiful light. I am grateful to have met Sharon and I feel so connected to her. I look forward to working with her again soon!
— Zee S.